SOHO Representatives to Team Maryland for 2018 USA Games 
SOHO will be represented on the Team Maryland Management Team with Diane Mikulis serving as the Assistant Head of Delegation. Al Mineart will be on the Support Staff for the 2018 USA Games in Seattle, WA, next July.
Three Howard County coaches have been selected to be part of Team Maryland's coaching staff.
Tennis: Nancy VanWinter (Head Coach), Jack Healy (Assistant Coach)
Powerlifting: Kathy Barrett
Ten Howard County athletes will be participating at the 2018 USA Games in Seattle, Washington in July 2018.
Athletics: Charles Gaines
Bocce: Daniel Larrimore
Golf: Level 2 :Julia Phillips (athlete) & Jim Bourdon (unified partner)
Powerlifting: Catherine Gruss and Kenny Long
Swimming: Jena Jones (Level 3), Zach McKay (Level 2) and Sean Taneyhill (Level 3)
Tennis: Edie Daniello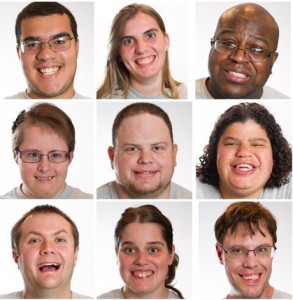 Corridor Golf Classic a Big Success!
The Corridor Classic was a HUGE success, raising $72,000 for Special Olympics Howard County, The Ulman Cancer Fund for Young Adults, and the Corridor Foundation. WOW! We are very grateful for all that Corridor Mortgage has done over the past seven years to  support our athletes and those served by Ulman Cancer Fund.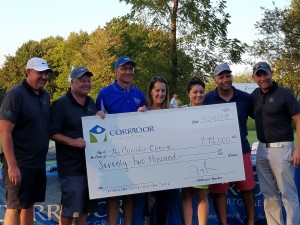 Spring Sports Registration Now Open
Spring sports are just around the corner, so please register now!! Sports being offered are Athletics (i.e., track and field); Bocce, Cheerleading, POMs and Dance; Equestrian, Fitness; Softball; and Swimming. Register by clicking here.
Scholarship Applications Now Being Accepted; Fourth Scholarship Announced
Through the generosity of four families, Special Olympics Howard County will award four scholarships to outstanding student volunteers who have been committed to the Special Olympics Howard County program as a volunteer and advocate of the athletes. High school seniors and college students are eligible to apply.
The Jackie Burk Memorial Award for Outstanding Student Volunteer for Special Olympics Howard County ($1500) was created in 2004 by Jack and Linda Burk in memory of their daughter, Jackie, a special friend and volunteer to Special Olympics Howard County. The Allan Homes Award (up to $1,500) was established in 2005 by Allan and Kathy Waschak. Allan is a member of the SOHO Executive management team, Fundraiser Co-Chair, and Aquatics Coordinator. The Kathy Lindner Memorial Award ($500), in memory of Special Olympics Howard County's first Volunteer Coordinator, was created in 2012. Kathy was a dedicated volunteer in a number of sports, including the annual Softball Invitational. Added in 2018 is the Schnorf Family Scholarship (($1,500). Cole is a member of the Executive Management Team, Fundraising Co-Chair, and a basketball coach.
Interested students must complete an application, provide at least one recommendation from a SOHO coach, management team member or sports coordinator, and write a 500-word essay about their experiences as a volunteer. Click here for the application.
Completed applications can be mailed to Special Olympics Howard County, 8970 Route 108, Suite A-1, Columbia, MD 21045, ATTN: Scholarship Committee or emailed to info@somdhc.org. Applications must be received by April 1, 2018. Questions should be addressed to info@somdhc.org or by calling the SOHC office at 410-740-0500.
SOHO Merchandise for Sale
Looking for a birthday or Valentine gift or just want to show your SOHO pride? We have some merchandise in the office for sale.These items will also be available at the Inspiration Walk.
Navy Fleece Jacket = $40.00
Backpack = $45.00
Short sleeve T-shirt = $10.00
Long sleeve T-shirt = $12.00
Charm Bracelet = $15.00
Pen = $2.00
Fleece Blankets = $25.00
Ceramic Coffee Mug = $8.00
Ice Scraper = $2.00
Toiletry Bag = $2.00
Tie Dyed T-shirt = $15.00-$17.00
Golf umbrella = $50.00
Collapsible umbrella = $40.00
Items can be purchased in the office.