SOHO Representatives to Team Maryland for 2018 USA Games 
SOHO will be represented on the Team Maryland Management Team with Diane Mikulis serving as the Assistant Head of Delegation. Al Mineart will be on the Support Staff for the 2018 USA Games in Seattle, WA, next July.
Three Howard County coaches have been selected to be part of Team Maryland's coaching staff.
Tennis: Nancy VanWinter (Head Coach), Jack Healy (Assistant Coach)
Powerlifting: Kathy Barrett
Ten Howard County athletes will be participating at the 2018 USA Games in Seattle, Washington in July 2018.
Athletics: Charles Gaines
Bocce: Daniel Larrimore
Golf: Level 2 :Julia Phillips (athlete) & Jim Bourdon (unified partner)
Powerlifting: Catherine Gruss and Kenny Long
Swimming: Jena Jones (Level 3), Zach McKay (Level 2) and Sean Taneyhill (Level 3)
Tennis: Edie Daniello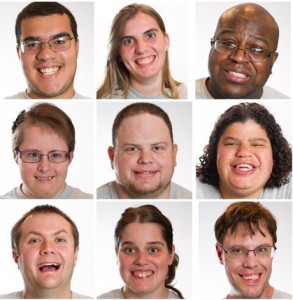 Corridor Golf Classic a Big Success!
The Corridor Classic was a HUGE success, raising $72,000 for Special Olympics Howard County, The Ulman Cancer Fund for Young Adults, and the Corridor Foundation. WOW! We are very grateful for all that Corridor Mortgage has done over the past seven years to  support our athletes and those served by Ulman Cancer Fund.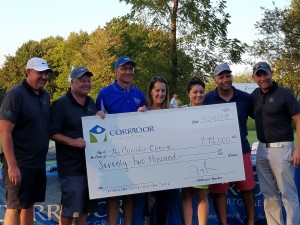 Winter Sports Registration Now Open
Registration is now open for winter sports (alpine skiing, snowshoeing, fitness and basketball (5 levels: skills, 3v3 Half Court Player Development, 3v3 Half Court Traditional, 5v5 Full Court Player Development and 5v5 Full Court Traditional). Click on Become an Athlete/Register for a Sport above to register.
A reminder that all athletes must have a current medical on file in order to register and participate in any SOHO activity. These must be updated every three years.
NOTE: If an athlete has never participated in SOHO basketball before, they should register as NEW and plan to attend Basketball Assessments on Tuesday, December 5, 6:30PM at Oakland Mills Middle School.
If you do not receive an email confirmation after registering, call the office at 410-740-0500 to ensure that you are registered. Remember that athletes must have a valid medical on file prior to the sport season in order to be able to participate in any sport.
TEAM POLICY: This is a reminder that if an athlete is participating in a team sport this winter (i.e., basketball teams), you must commit fully to that sport. Coaches and teammates count on every member of the team. They must practice and play together to realize their full potential. Therefore, if you choose a team sport, you must be fully committed for the season, including all practice and competition dates.
If a team sport is chosen and these rules are violated, the athlete will not be eligible to play that team sport next year.
SOHO Merchandise for Sale
Looking for a birthday or Valentine gift or just want to show your SOHO pride? We have some merchandise in the office for sale.These items will also be available at the Inspiration Walk.
Navy Fleece Jacket = $40.00
Backpack = $45.00
Short sleeve T-shirt = $10.00
Long sleeve T-shirt = $12.00
Charm Bracelet = $15.00
Pen = $2.00
Fleece Blankets = $25.00
Ceramic Coffee Mug = $8.00
Ice Scraper = $2.00
Toiletry Bag = $2.00
Tie Dyed T-shirt = $15.00-$17.00
Golf umbrella = $50.00
Collapsible umbrella = $40.00
Items can be purchased in the office.