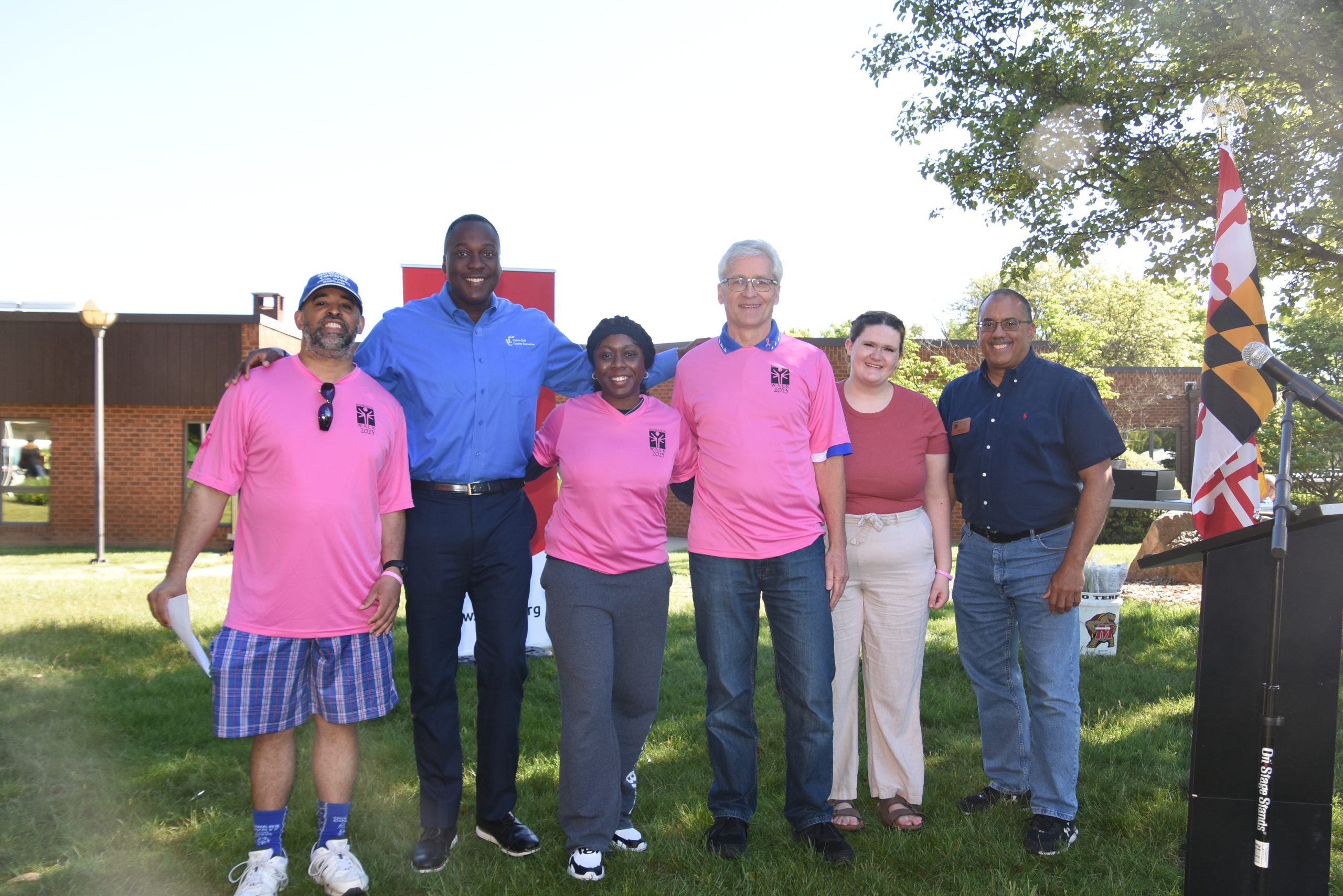 2023 Inspiration Walk
SOHO held its 22nd Annual Inspiration Walk on May 6th to a sea of pink shirts. Our new venue, The Meeting Place in Oakland Mills Village Center allowed us to offer a 1 mile, 2 mile and 3 mile route as well as plenty of space for field games and a photo booth. Walkers loosened up with an energizing warm-up by Tim Murphy from Spirit Club (one of our walk sponsors) and positive words of encouragement from our County Executive, Calvin Ball.  Special thanks to Project Leader Mike Ord and his planning committee members (Bob Baker, Dave Donovan, Barbara Evans, Mimi Goodman, Stellamarie Kosman, Janet Larrimore, Megan Larson, Tracy O'Connor) for all their work in making this year's Walk a successful one. And thanks to all those who donated or raised funds to help us reach $88,000!

Families, this is your chance to give back to Special Olympics for all the free sports programs that are offered.