Volunteer Opportunities & Requirements
Looking for a place to volunteer? Want to feel the joy of watching athletes with intellectual disabilities work hard and excel in the various sports? Need to earn Community Service Requirements for high school graduation or church requirements? Whether you are looking for a few hours a week or month or a larger commitment, whether you can help with administrative/office work, fundraising or want to work hands-on coaching the athletes, Special Olympics Howard County can use you!
General Volunteer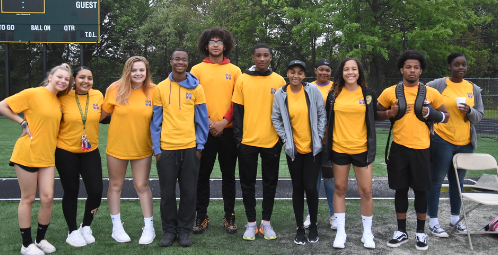 Requirements:
Volunteer Orientation
Volunteer Application & Background Check
Protective Behaviors Training
Role Opportunities:
Does not supervise or instruct athletes in training or competition
May act as chaperone at competitions
May perform administrative tasks such as taking attendance, organizing end of season parties, distributing uniforms, etc.
Sports Volunteer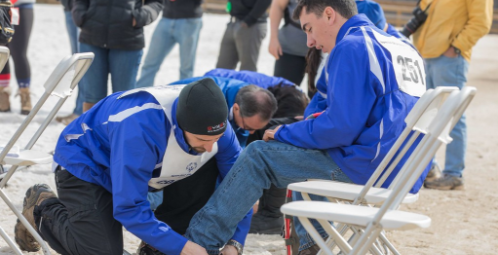 Requirements:
Volunteer Orientation
Volunteer Application & Background Check
Protective Behaviors Training
Concussion Course
Role Opportunities:
Helps athletes learn sports
Encourages athletes in learning new skills
Receives direction from and provides support to coaches
Helps athletes stay focused and have fun
Keeps coordinator informed of availability to attend practices and any issues
Assistant Coach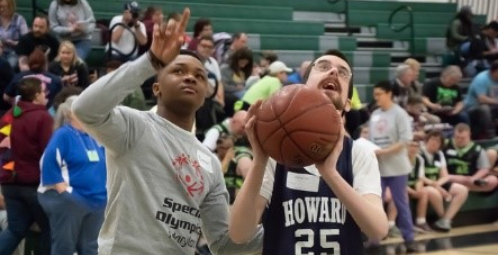 Requirements:
Volunteer Orientation
Volunteer Application & Background Check
Protective Behaviors Training
Concussion Course
Coaching Special Olympics Athletes Course
Role Opportunities:
Serves in a coaching role, under the direction of a certified Head Coach
Provides sport instruction for athletes
Knows and teaches the rules of the game
Helps athletes to achieve their full potential
Certification is not sport-specific – is certified as an Assistant Coach for all sports
Cannot serve as the primary coach at a competition
Head Coach
Requirements:
Volunteer Orientation
Volunteer Application & Background Check
Protective Behaviors Training
Concussion Course
Coaching Special Olympics Athletes Course
Sports Specific Course
Role Opportunities:
Serves as the main coach for a team or program
Serves as the primary coach at a competition (e.g., can file protests, sit on team bench, represent team at coach meetings, is permitted in designated coaching areas)
Works with coordinators to plan sports season and competitions
Provides direction to volunteers
Multiple coaches in a program can, and should, be certified at this level, though typically only one is credentialed as Head Coach at a competition
Advanced Coach
Requirements:
Volunteer Orientation
Volunteer Application & Background Check
Protective Behaviors Training
Concussion Course
Coaching Special Olympics Athletes Course
Sports Specific Course
Principles of Coaching Course
Role Opportunities:
Experienced Head Coach
Minimum of two years Special Olympics coaching experience
Able to serve as coach above state level (e.g., USA Games, World Games and other sport-specific competitions)
Sports Coordinator
Requirements:
Volunteer Orientation
Volunteer Application & Background Check
Protective Behaviors Training
Concussion Course
Role Opportunities:
Functions as the sport manager
Serves as the main point of contact for families and volunteers
Handles all communications regarding sport activities
Develops season calendar
Works with coaches to plan sports season and competitions
Ensures all athletes, volunteers and coaches complete required paperwork and are registered in sports database